Dean's First Lesson for 2023 Undergraduate Freshmen
On the morning of August 24, the "Dean's First Class" of 2023 undergraduate admission education of the School of Foreign Languages was held in the lecture Hall, No. 300, Yang Yongman Building. Professor Chang Hui, Dean of the School of Foreign Languages, gave a lively first lesson on the topic of "Learning Languages and Linguistics".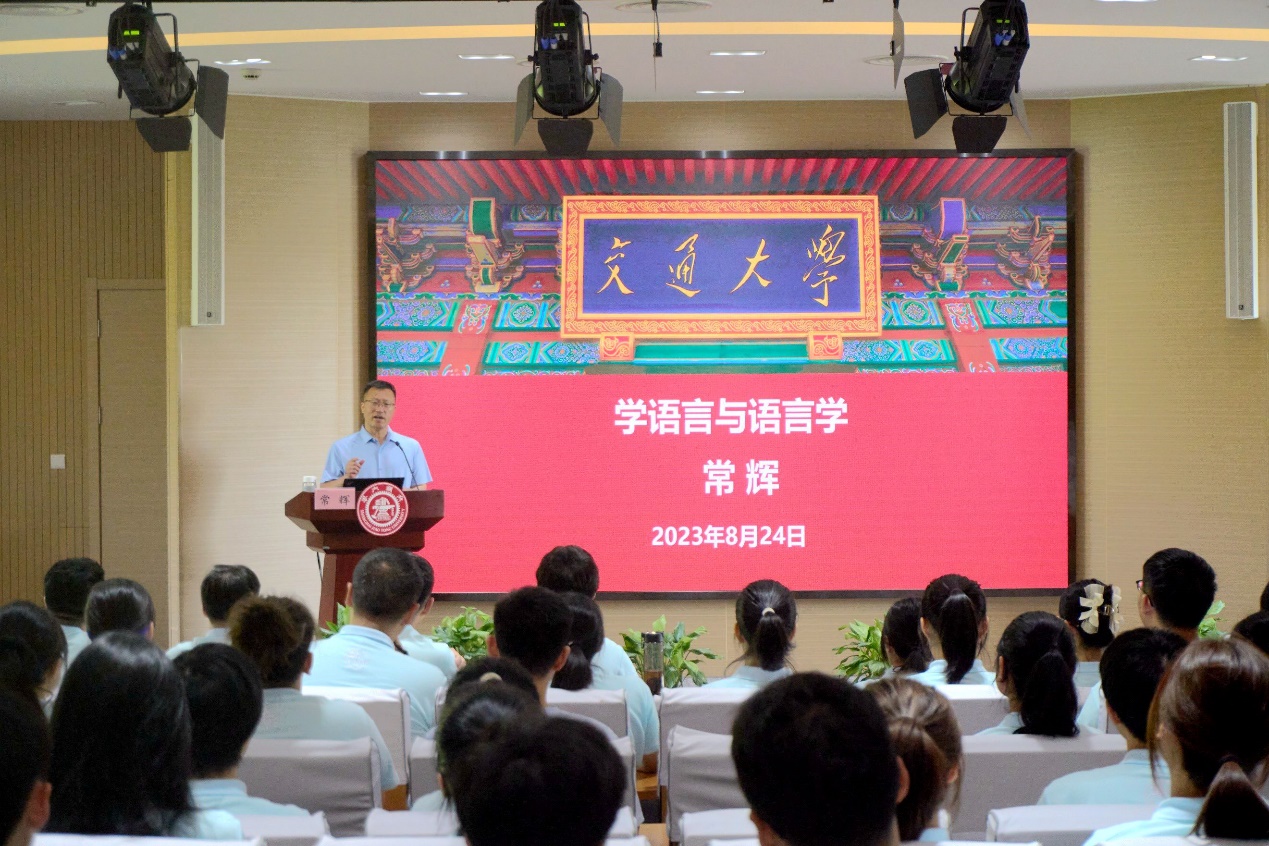 Chang Hui encouraged the students to learn from the school spirit of "daring to be the first, keeping a low profile and being pragmatic," and explained in depth from the three aspects of "why to learn foreign languages, why to study languages, and Shanghai Jiao Tong University's foreign language disciplines".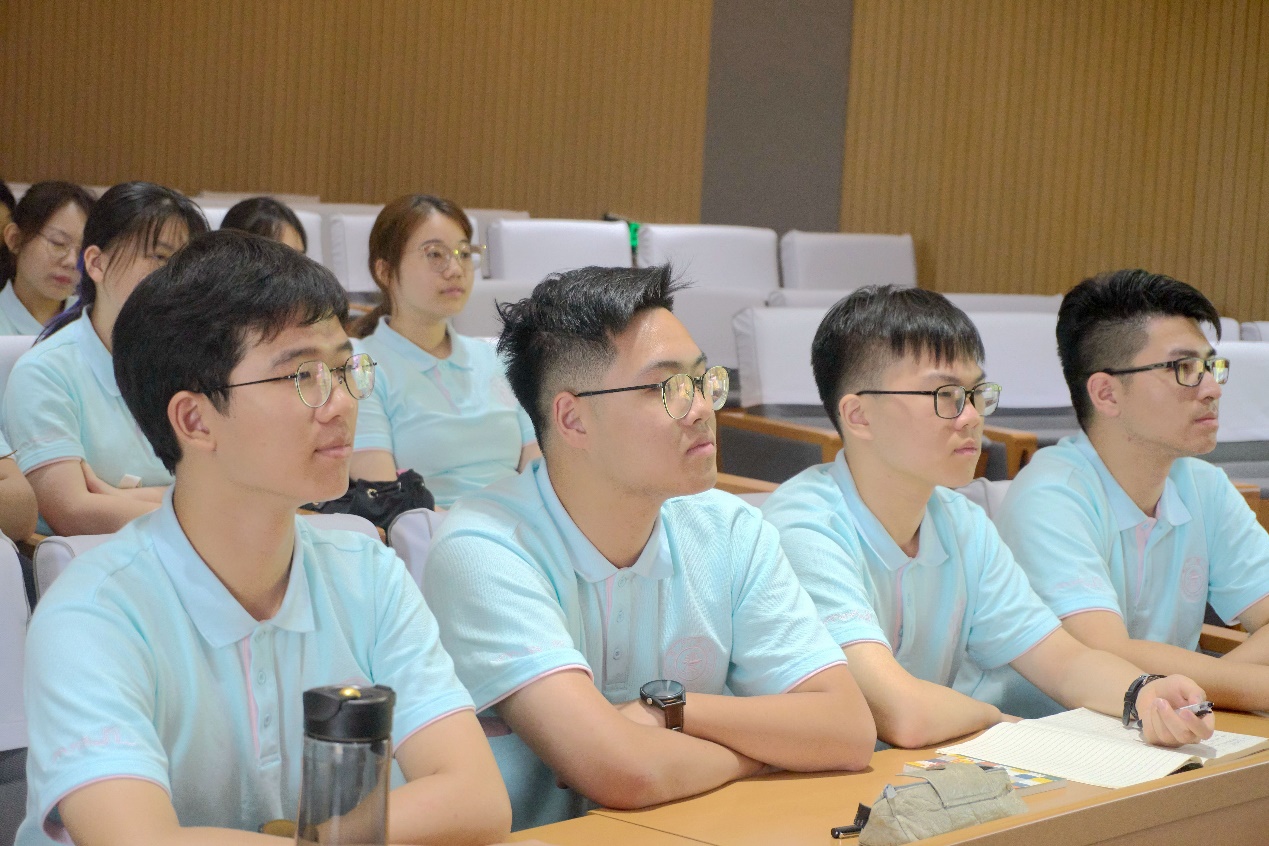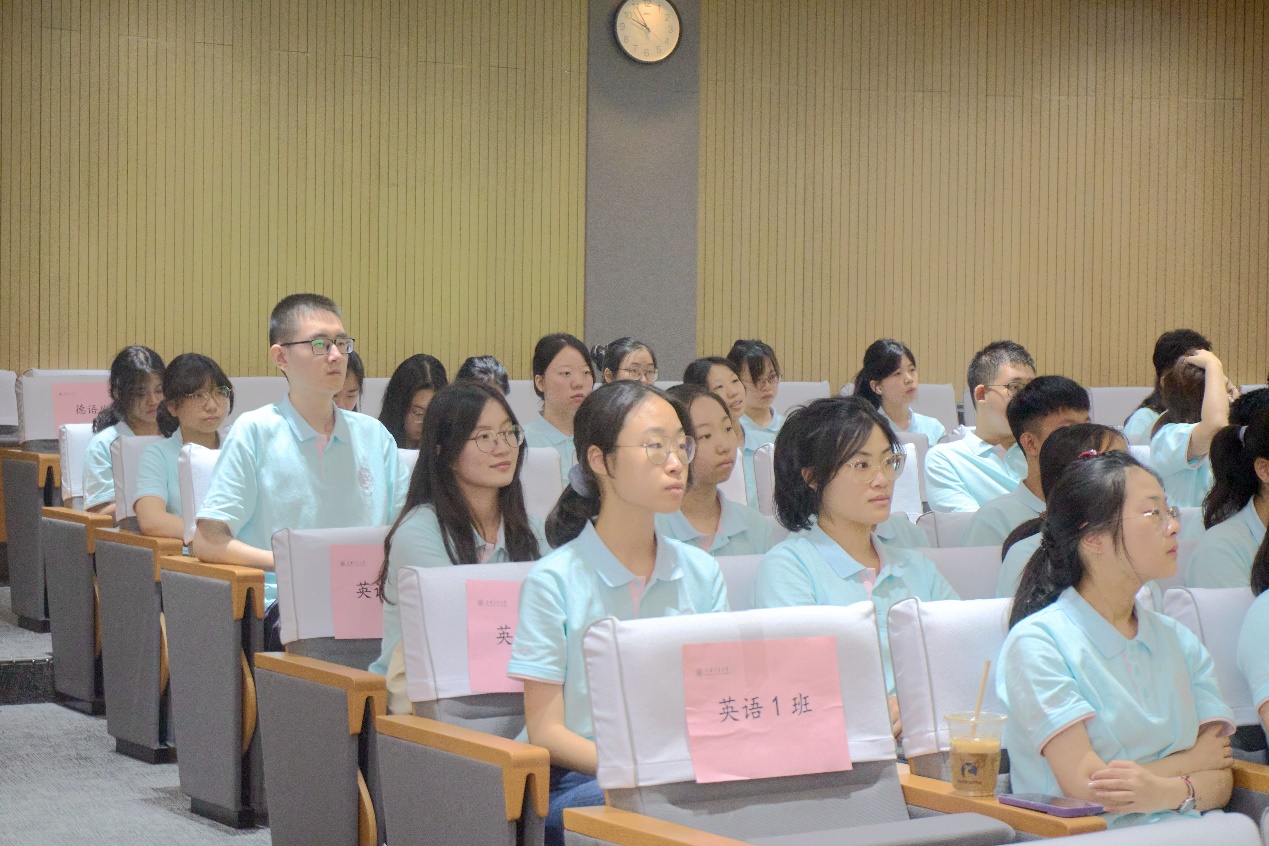 Why to learn Foreign languages? Chang Hui analyzes the significance of foreign language learning from the national and personal levels. In particular, he mentioned that the field of language and health received much attention in today's society, waiting for further exploration of foreign languages researchers. The Language and Health Research Institute, which was founded last year in Shanghai Jiao Tong Universeity, aimed to make a major contribution to the country, which was widely reported by major media.
As for "why to study language", Chang Hui mentioned that language was the mirror of human psychology, and language research was part of brain science, cognitive science and psychology. The choice of discipline was the integration of personal interest and life value. Each discipline was a vast ocean, and interdisciplinary research rendered infinite possibilities.
Chang Hui reviewed the development history of the Foreign language discipline and the School of Foreign Languages of Shanghai Jiao Tong University and introduced the achievements of the School of Foreign Languages in discipline construction, talent training and social services. A lot of well-known teachers appeared and academic research thrived in the School of Foreign Languages, where high-quality foreign language teaching supported the training of first-class talents of the school, and subject groups featuring interdisciplinary disciplines and cross-disciplines of liberal arts, science, medicine and engineering have gradually formed, and gratifying results were achieved in the latest round of discipline evaluation.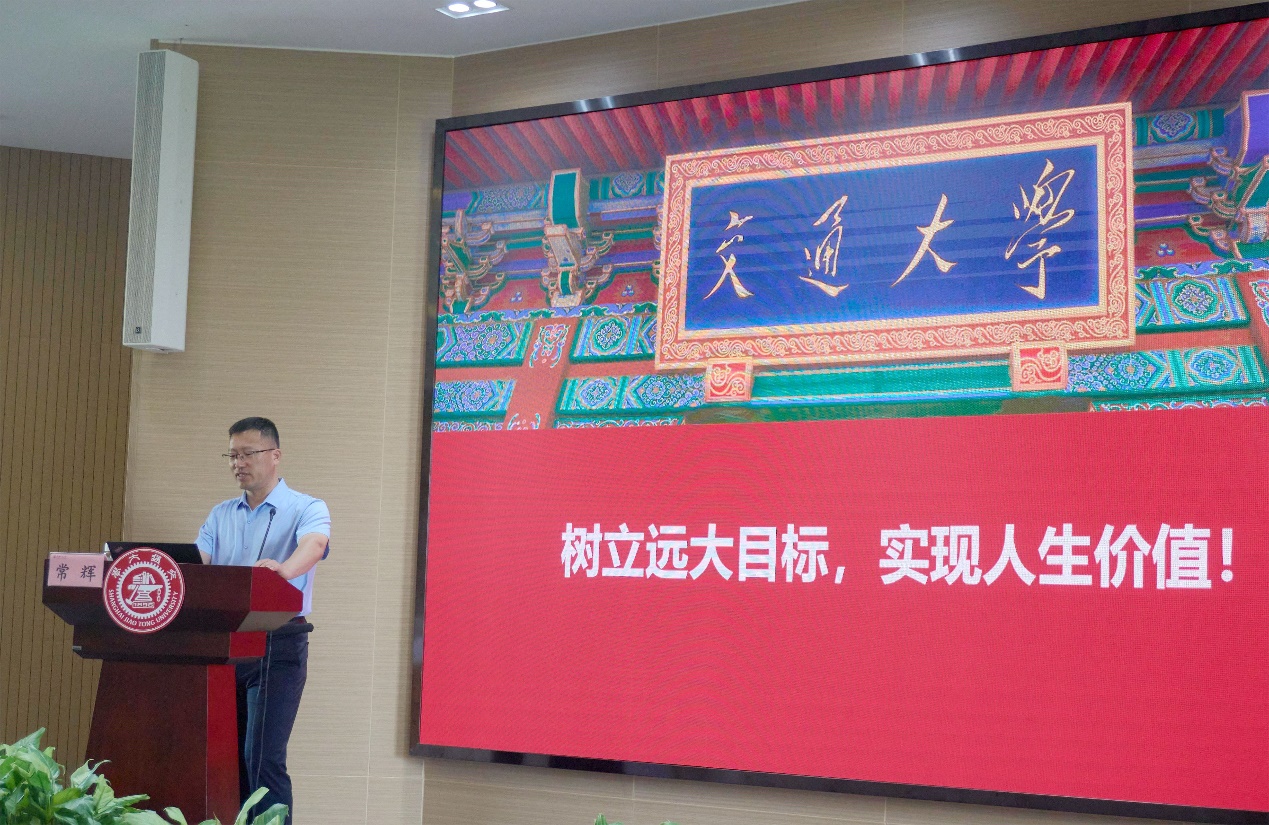 Finally, Chang Hui sent a heartfelt message to all freshmen, enouraging them to carry on the school spirit of "seeking truth and being pragmatic, working hard, daring to be the first, and advancing with the times", uphold the School of Foreign Languages' motto of "bridging the ancient and the present, studying the Chinese and Western", set up lofty goals to realize the value of life, and strive to grow as soon as possible into foreign language talents in the new era with family and country in mind and mission on their shoulders.