The 2nd Shanghai Jiao Tong University and Osaka University Student Forum Successfully held
Published:2021-11-25
Author:Zhang Xin
On November 8, the 23rd academic symposiums between Shanghai Jiao Tong University and Osaka University kicked off successfully via web video conference. To continue the achievements of the academic symposiums and the first student forum of the two universities in 2020, and to further build a high-quality student exchange platform, the second Shanghai Jiao Tong University and Osaka University Student Forum was successfully held on November 13. This year's Student Forum was organized by the School of Foreign Languages and co-organized by the Sino-Japanese Bridge Student Association, with the support of the International Affairs Division of Shanghai Jiao Tong University and other departments.
The second student forum was held at Shanghai Jiao Tong University and Osaka University respectively, and was conducted via web conference. Held in conjunction with the United Nations Sustainable Development Goals (SDGs), this year's forum featured keynote speeches by students from both universities on "how university students can contribute to building a better future society in their lives, studies and research", as well as a live Q&A session.
The forum was co-chaired by Yinxian Ma from the Japanese Department of the School of Foreign Languages and Yu Wang from Osaka University.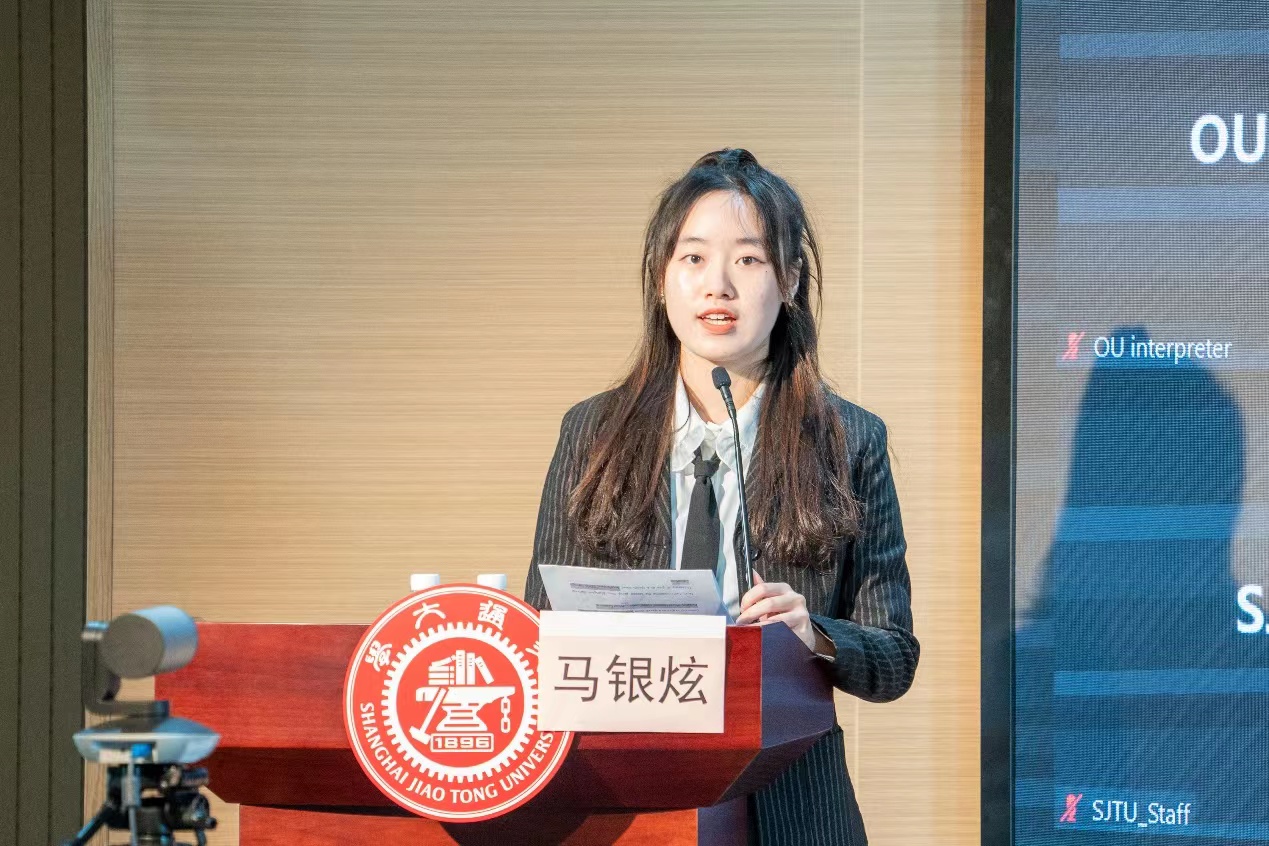 Students from the Shanghai Jiao Tong University, Zhang Yiheng and Huang Taoran, presented "Using Novel Industry Pattern under Circular Economy to Cope with High-speed Product Iteration" to raise the awareness of circular economy. The students, Sembati Halken and Xu Yinuo, focused on "Accelerating SDGs through Education" and introduced the remarkable achievements of China in the development of education in remote areas by using vivid and touching examples from their personal lives and their surroundings. Chen Coixuan and Zou Yuhao expressed their thoughts on "Establishing Sustainable Food Delivery Service" in the form of a two-person dialogue, calling on students to start from daily life and work together to create an environmentally friendly and sustainable tomorrow.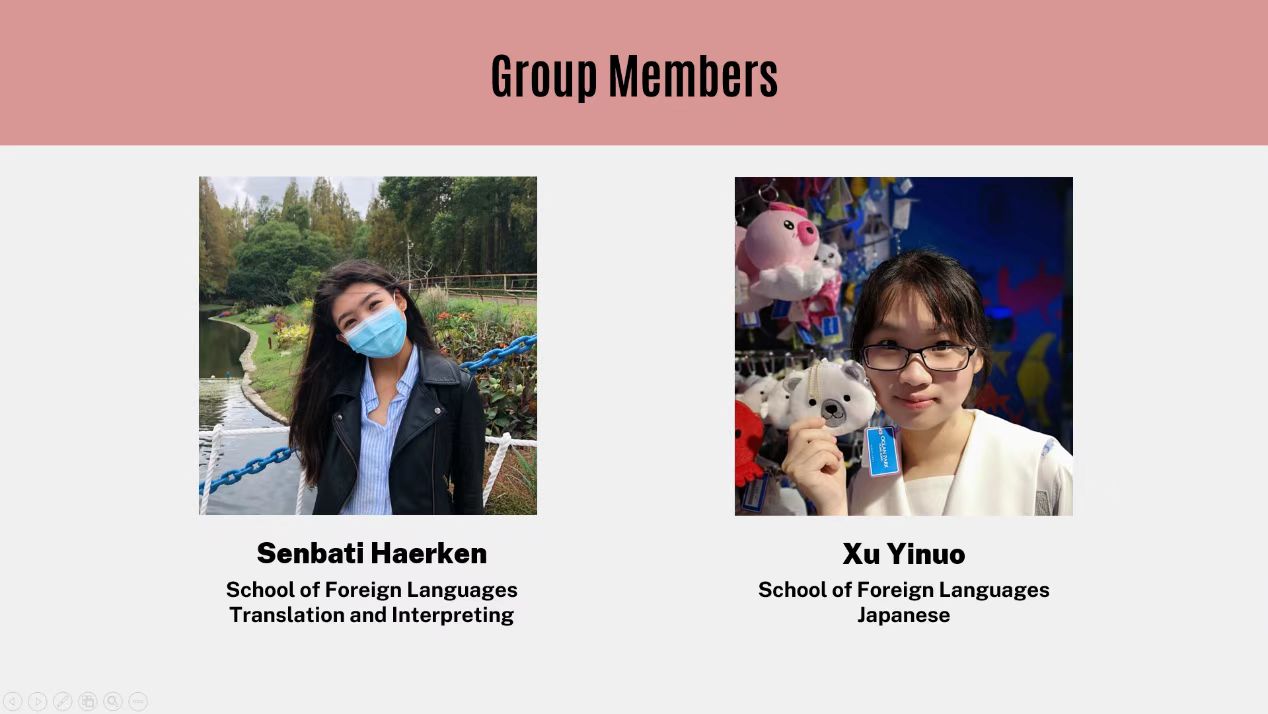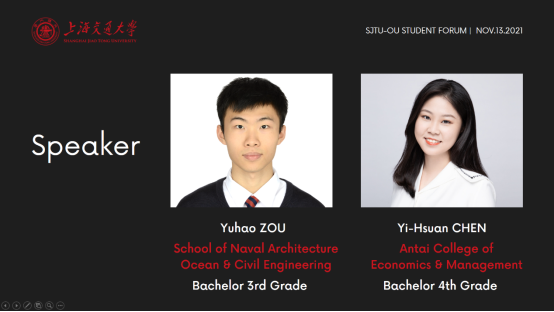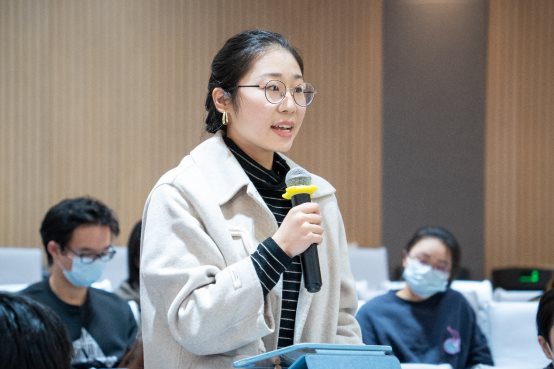 Tao Qing, Associative Dean of the School of Foreign Languages, attended this year's Student Forum. Before the forum started, Tao Qing cordially talked with the students attending the forum one by one, and awarded honorary certificates to the keynote speakers at the end of the forum, encouraging them to continue to strengthen the expansion of international vision, enhance international communication skills, and fully demonstrate the image of outstanding Chinese youth on the world stage in the future.