SFL Held 2019 Undergraduate Commencement Ceremony
Published:2019-07-10
Author: Li Jianlin
On the morning of July 5th, the SFL Undergraduate Commencement Class of 2019 was held in Room 200, Yifu Building. Attendees of the ceremony included Dean Hu Kaibao, Party Secretary Ding Jian, Deputy Party Secretary Zhang Hongmei, Associate Dean Tao Qing, degree-awarding teachers including Shang Biwu, Zhu Yifan, Wang Lin and Li Fei, teacher representatives from all departments, as well as the graduating class of 2019 and their parents. The ceremony was chaired by Tao Qing.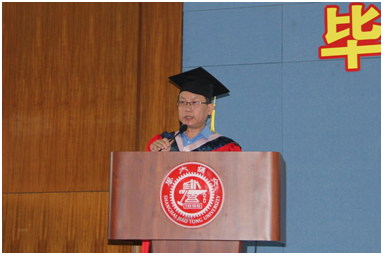 Professor Hu Kaibao started the ceremony by congratulating the Class of 2019 on their outstanding academic performance for the past four years. He mentioned three expectations concerning "boundary" . First is about how to stick to academic boundaries. Students should understand the boundaries in majors and disciplines, gain proficiency in their own area, but also have the courage to break through these boundaries. Second, how to stick to management boundaries. In their future work, students should do their best in their own positions and but also learn to be flexible about boundaries: do more than required, cooperate with others and work together as one. Third, how to stick to moral boundaries. Students should abide by the moral and legal boundaries, and uphold their moral integrity as intellectuals.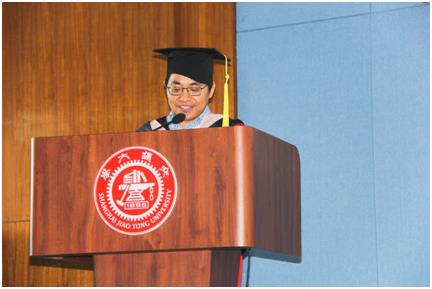 Then, Professor Shang Biwu from the English Department, an Academia Europea Academician, shared three key words with the graduating students through three stories. With "Integrity", "Innovation" and "Foundation", he hoped that students would accumulate strength for future growth, always stay true to themselves and pursue excellence to taste success in their own right.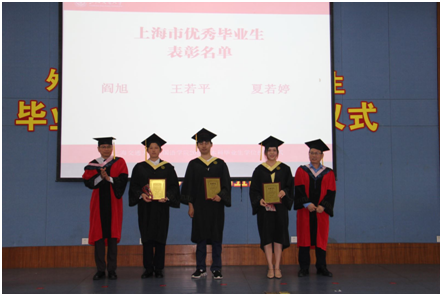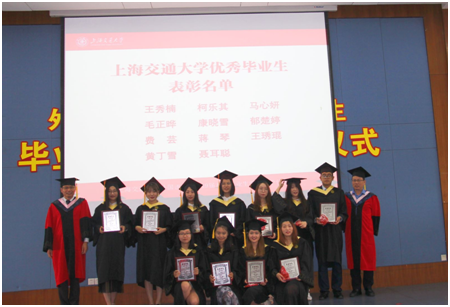 Together with Professor Hu Kaibao, SFL Party Secretary Ding Jian read the namelist of "2019 Shanghai Outstanding Graduates" and "2019 SJTU Outstanding Graduates", and awarded medals and honor tassels to outstanding graduates .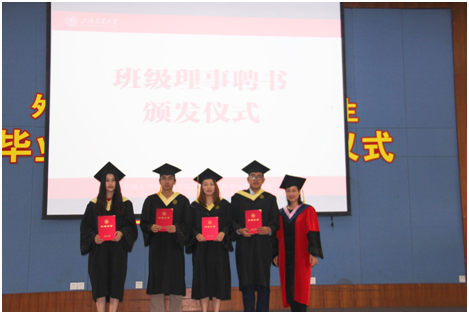 SFL Deputy Party Secretary Zhang Hongmei read the list of class committee members and awarded appointment letters to them.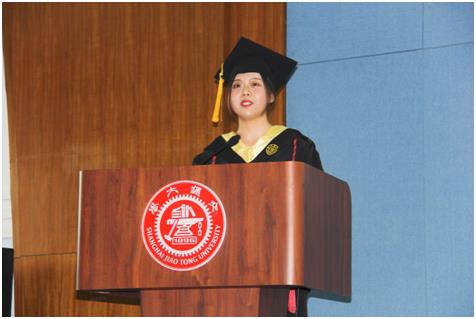 Graduate representative Xia Ruoting from German Department looked back at how quickly the four year passed, and how much they had learned at SFL. She expressed gratitude to the help and support of SFL teachers.they were equipped with inter-disciplinary skills and had gained many achievements.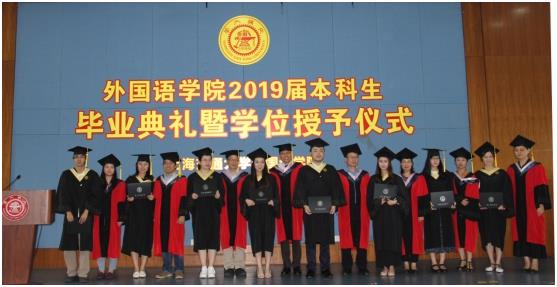 The SFL 2019 Undergraduate Commencement Ceremony officially started. Graduates went onto the stage in turn to accept their diplomas awarded by SFL teachers.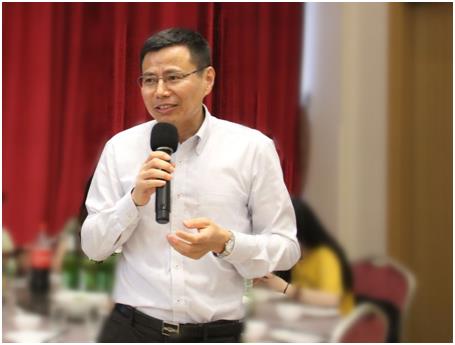 At lunchtime, the SFL Graduation Party was held. Party Secretary Ding Jian, Deputy Party Secretary Zhang Hongmei and Xing Lianqing, and teacher representatives attended the party.
On behalf of SFL, Ding Jian gave the best wishes to the graduates. Graduate representatives presented the memento and expressed their thanks and attachment to their Alma Mater.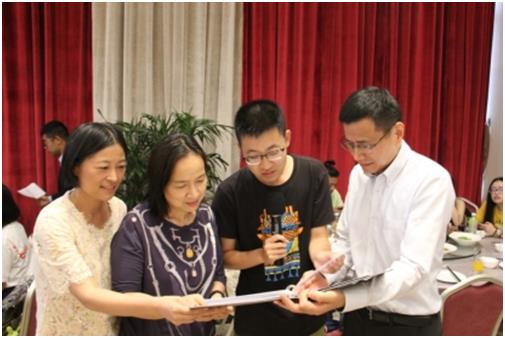 Class of 2019 would set sail for their dreams. SFL sincerely hopes that all 2019 graduates will have a joyous and rewarding future, always bear in mind the SJTU's motto of "Gratitude and Responsibility", and make a difference as a SFLer.